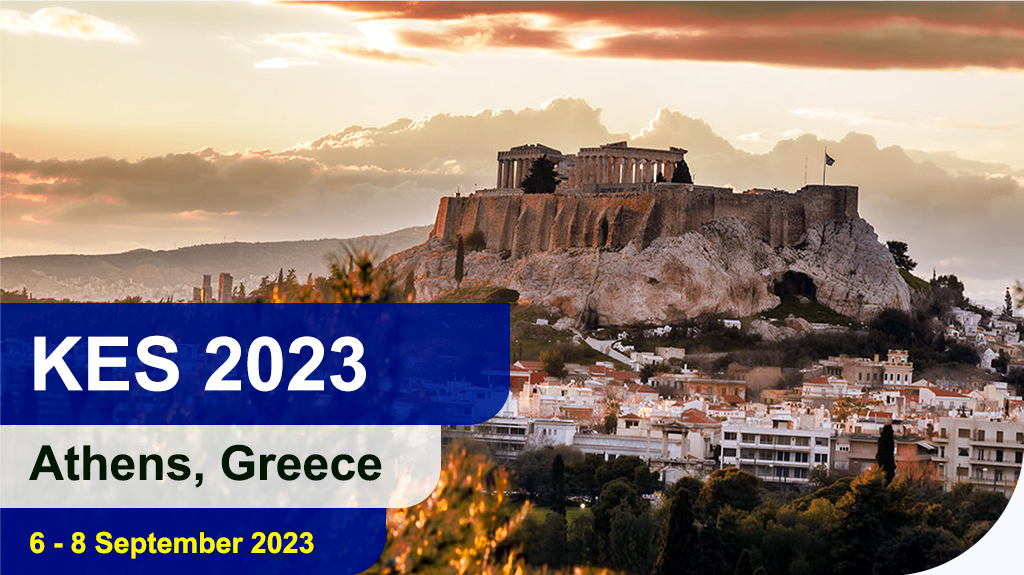 Welcome to KES-2023
27th International Conference on Knowledge-Based and Intelligent Information & Engineering Systems
We are pleased to announce that the KES 2023 conference will take place in the stunning city of Athens, Greece as a conference, organised by KES International.
The conference will be held in the breath-taking Royal Olympic Hotel, located within the centre of the city. The venue directly overlooks the Temple of Zeus and National Garden, with grand views of Acropolis and other archaeological sites. Its rooftop terrace provides the perfect viewing platform to see the city in all of its natural beauty.
One of the world's oldest cities, the city of Athens lies within the heart of Greece and is widely referred to as the 'birthplace of democracy', where ancient philosophers would share their knowledge and findings. It homes many ancient monuments, including the Acropolis, the Pantheon and the Ancient Agora. Rich in culture and artwork, it is also the home of the modern Olympic game and was named the European Capital of Innovation in 2018.
The conference will consist of keynote talks, oral and poster presentations, invited sessions and workshops, on the applications and theory of intelligent systems and related areas.
The conference proceedings will be published in Elsevier's Procedia Computer Science open access journal, available in ScienceDirect and submitted to be indexed/abstracted in CPCi (ISI conferences and part of Web of Science), Engineering Index, and Scopus. The conference is ranked 'B in the CORE conference ranking system'.
---